Boston Whaler Dauntless 250 & 220 First Look
Recently, I had the pleasure of being invited to a private showing for the Boston Whaler Dauntless 250 & 220. These are brand new redesigns for the 2021 year. Here's what makes them so special.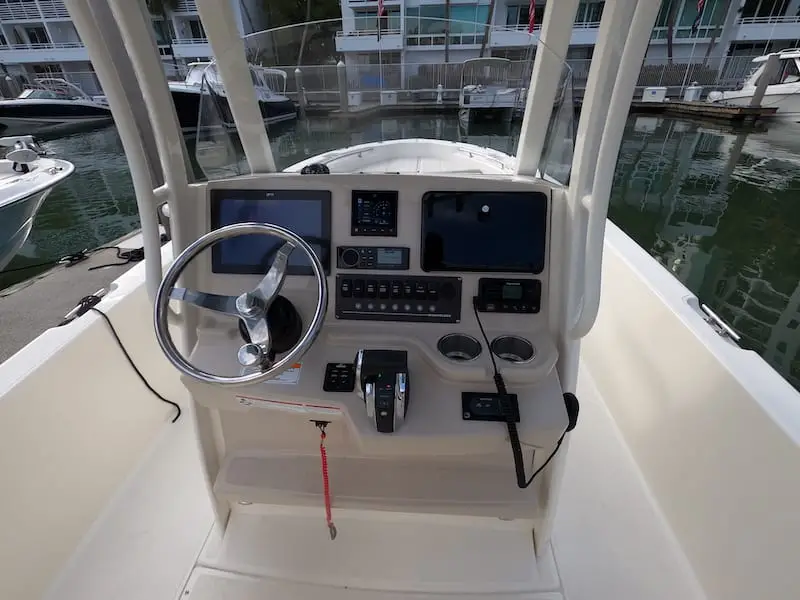 BEAUTIFUL LOOKS
The first thing you'll notice is that these new Dauntless models look absolutely beautiful. The design team at Whaler did a great job transferring the hull appearance of the bigger boats into the Dauntless 250 & 220. In fact, the hulls look like mini Outrages. The sleek looking hull is matched with a well-designed console and hardtop. Additionally, the new Mercury outboard is a perfect companion.
BIG BOAT COMFORT
Although these boats are under 26 feet they have a lot of the comfort of the larger center consoles in the Boston Whaler lineup. In particular, the Dauntless 250 has seating for eight and a big-time bonus of a two-person lounge in front of the console. Furthermore, the 250 boasts bow seating for two with retractable back rests. Both boats offer retractable stern seats and multiple helm seating options as well.
THE BEST CLASSIC BOSTON WHALERS TO BUY USED
EXCELLENT PERFORMANCE
The Boston Whaler Dauntless 250 & 220 both have excellent performance. The 220 I tested was outfitted with a Mercury 250hp and reached a top speed approaching 50 mph. It's also worth noting that the torque generated out of the hole was more than my Evinrude etec. Super impressive for a four stroke! The Dauntless 250 had a Mercury 300 hp outboard bolted to its stern and reached 52 mph.
ALL AROUND MULTI-TASKER
These redesigned Dauntless models will appeal to so many people. The family will love its big boat comfort, ample storage, and marine head. The fisherman will love its generous live well, spacious bow and stern decks, trolling motor option and PowerPole option (an optional second station tower isn't available yet but will be eventually). In short, the Boston Whaler Dauntless 250 & 220 are just as "at home" fishing along the mangroves as they are entertaining, cruising, trailering or anchored at the sandbar.
AN AMAZING PLACE TO USE THE NEW DAUNTLESS
UNSINKABLE
Of course, as with all Boston Whalers since their beginning, the Dauntless 250 & 220 are unsinkable. The reason for this is a liquid foam is injected in between the hull molds during the build process. The foam then hardens resulting in a strong bonding component, hull strengthener and an unsinkable boat. It's one of the reasons that all Boston Whalers are so desirable. An awesome book that details the history of Boston Whaler can be found HERE.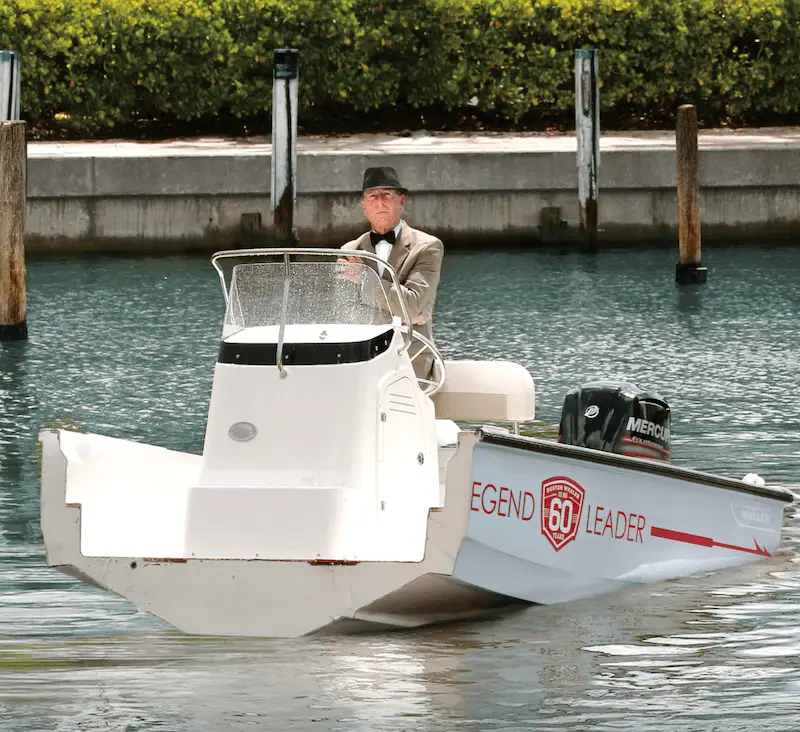 VERDICT
I never used to be a fan of the Boston Whaler Dauntless series primarily, because of their appearance. I also never used to be a fan of Mercury outboards. That has now changed in a big way. I absolutely LOVE these new models and I'm blown away by their comfort, design and performance. I that think the Dauntless 250 could be the best-selling boat in the Whaler lineup going forward. Make sure to check them out yourself and let me know if you agree.
Consider Boat U.S. for your boating needs.  They are a great organization that provides numerous resources to improve your life on the water AND trailering your boat.  Click HERE for more information.
The post Boston Whaler Dauntless 250 & 220 First Look appeared first on Lazy Locations – Florida.
Lazy Locations
#clearwaterflmortgage #mortgageclearwaterfl #clearwaterfl, All Around Boats, Bay Boats, best boats, Boating Information, Boats, boston whaler, comfortable boats, Dauntless 220, Dauntless 250, Family Boats, fishing boats, florida boats, mortgage clearwater florida