The Amelia Island Bike Path is One of the Best in Florida
The Amelia Island bike path is one of the best in Florida because of it's amazing beauty and functionality. If you love riding bikes, this coastal paradise should be high on your list.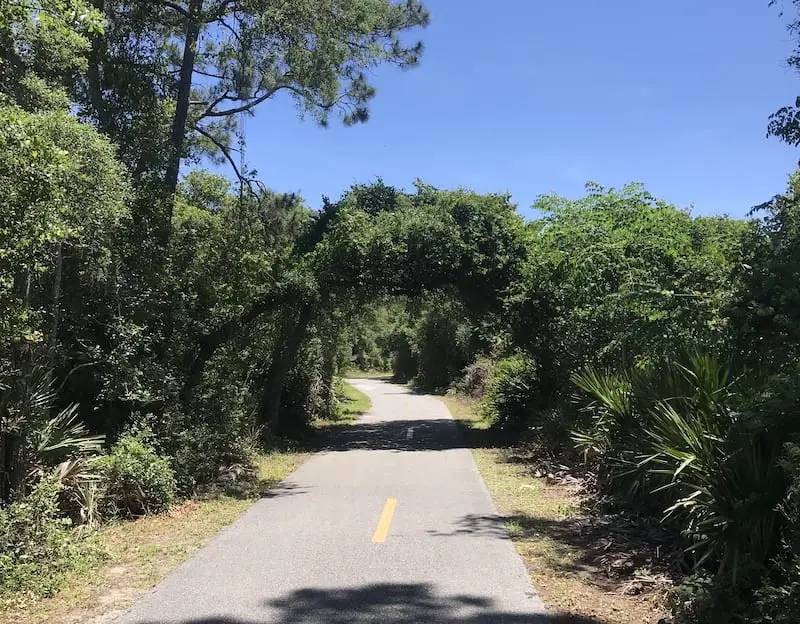 THE BIKE PATH
The Amelia Island bike path is officially called "The Amelia Island Trail" and is part of the "East Coast Greenway" and its' 3,000 miles of bike paths that link communities from Maine to Florida. The Amelia Island Trail begins at Peter's Point Beachfront Park and ends at Amelia Island State Park. However, adventure seekers can continue the ride to the Timucuan Trail through Big Talbot Island. The combined distance from north to south totals 10 miles (round trip is 20 miles). The entire path is 10′ wide with the exception of a small section south of Peter's Point Park that is only 5′ wide.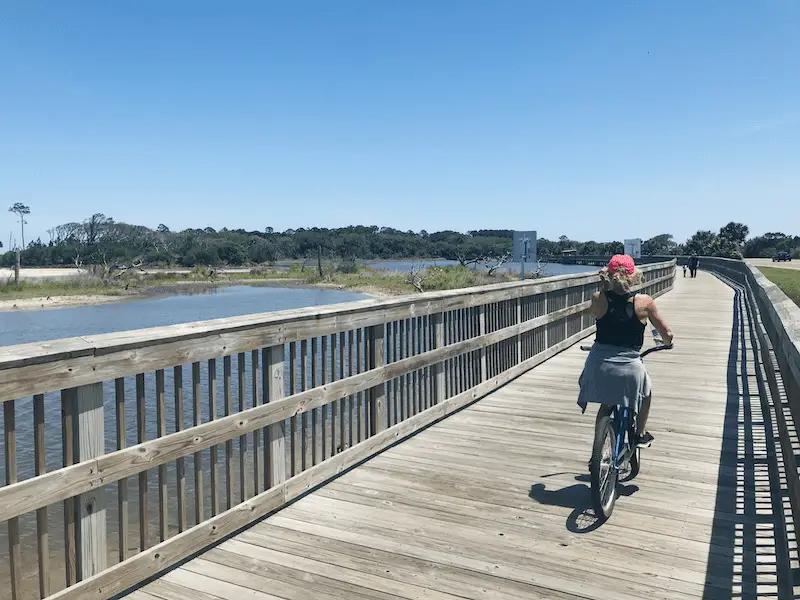 THE BEAUTIFUL COASTAL SETTING
There are very few places in Florida that have as much beauty that Amelia Island has. The coastal setting combined with an incredible coastal hammock and low country feel make this bike path extremely unique and fun to visit. Along your ride you'll experience oak canopies, beautiful golf courses, quaint villages, food and shopping and numerous places to rest and relax. In addition, you'll also experience beautiful views of the ocean and estuaries if you travel to the Timucuan Trail section.
THE 10 MOST QUAINT BEACH TOWNS IN FLORIDA
AMELIA ISLAND
Amelia Island is the northern most island in Florida and is best known for the Amelia Island Resort and the quaint town of Fernandina Beach. This area also includes the Ritz Carlton and some of the best restaurants and real estate Florida has to offer. To me, it's very similar to the "Low Country" of South Carolina without having to leave the state.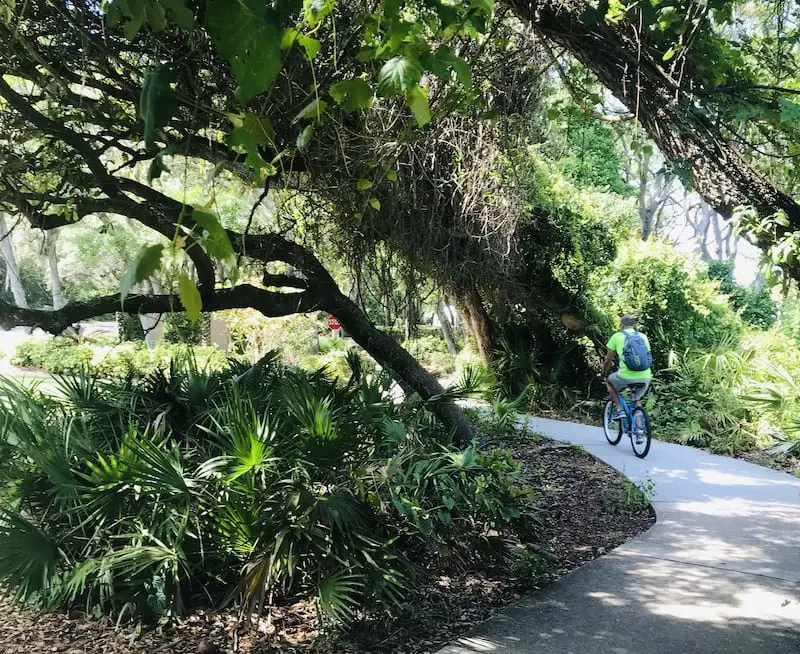 NOT JUST FOR EXERCISE
It goes without saying that fitness enthusiasts will love this bike path but so will families and others who want to shop, commute or visit restaurants. In fact, Amelia Island's web of bike paths allow users to visit just about anywhere on the island. Consequently, there's virtually nothing that can't be visited or experienced.
ANOTHER AMAZING BIKE PATH IN FLORIDA
OVERLOOKED?
When people think of visiting Florida the first thing that usually comes to mind are the amazing tropical beaches of South Florida. While they are truly deserving of their praise, Amelia Island should definitely not be overlooked. This area offers world-class golf, beautiful beaches, two major resorts, outstanding real estate, and a very good school district. Also, the City of Jacksonville and its fantastic healthcare system is located nearby.
***This is a Great Place to Search for Vacation Homes on Amelia Island***
The post The Amelia Island Bike Path is One of the Best in Florida appeared first on Lazy Locations – Florida.
Lazy Locations
#clearwaterflmortgage, #mortgageclearwaterflorida #clearwaterflmortgagerates, Amelia Island, amelia island bike path, amelia island plantation, amelia island resort, amelia island trail, east coast greenway, egan's creek, Fernandina Beach, omni, ritz carlton, timucuan trail, Travel